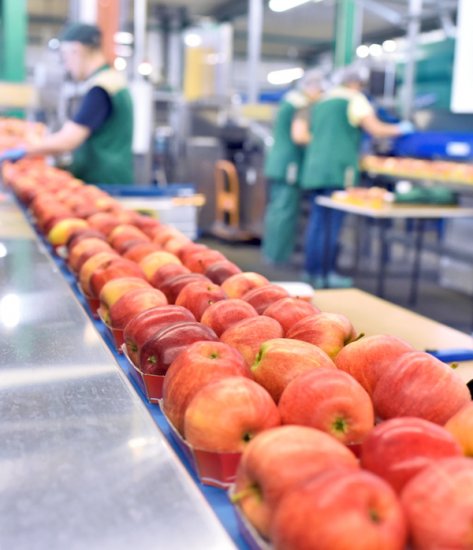 Food industry
The food industry is currently undergoing rapid changes. Both public authorities and customers are imposing increasing requirements for food safety, responsibility and traceability. Global pandemics and animal diseases present additional challenges.
Companies need more agility, better responsiveness and auditable monitoring and tracing. Batch-specific fluctuations and traceability requirements mean that the planning and implementation systems must be flexible and efficient.

Automation and digitalisation enable the transparency of production chains and improve competitiveness as data becomes a key factor in production. Rexel's experts will help you find solutions for timely responses, fact-based production management and material flow optimisation, giving your company more time for innovate and development.
Rexel provides a one-stop shop for products and services for food industry projects. We help you find the best products and experts for your projects, from design and implementation to after-sales service.
Our services
Design services
Programming services
Control cabinet manufacturing
Installation
Commissioning
Instrumentation
Servicing and maintenance